How to decorate a bedroom on a budget
There are some easy hacks to liven up your space without breaking the bank.
Bring the outside in
Stop and smell the roses. Or daisy or whichever floral you're feeling at that moment. Adding fresh flowers or a nature-scented candle to your nightstand, windowsill or bookshelf is a great way to breathe life and colour into your small space.
Design Tip: Save some cash and avoid constantly buying new flowers. Instead, try drying your current ones and keeping them on display for months at a time. Native flowers dry the easiest and you can preserve their colour by spraying hairspray over the petals once they're completely dried out.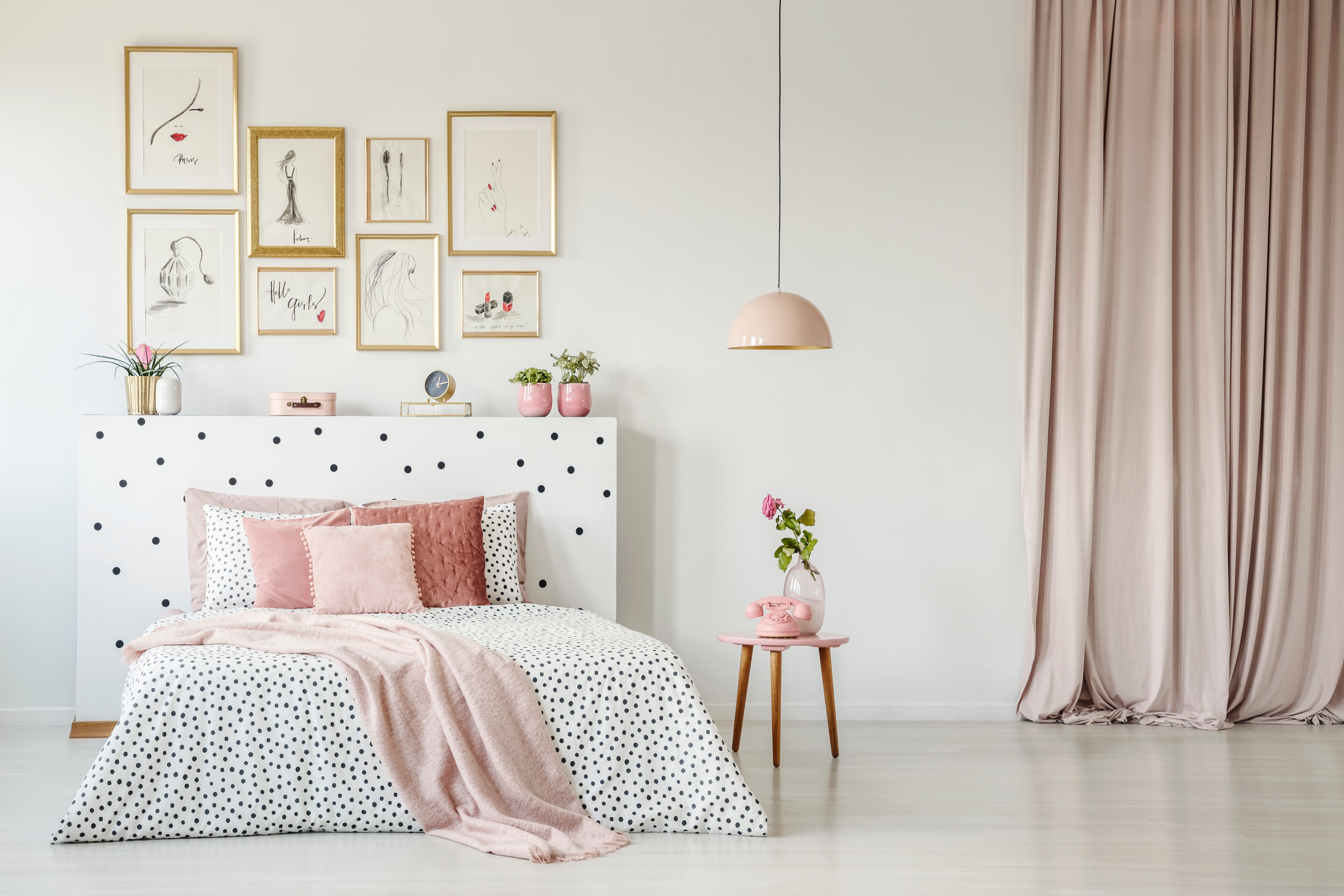 Redistribute your artwork
If you have paintings photographs hung around your home – especially congregated in more social areas of the house, like your living and dining rooms – you may benefit from a little reorganisation. If your bedroom is lacking in art, this is one way to completely change up its landscape. Experiment with different prints and canvases until you reach the desired effect. For maximum impact, position a piece of art over your bed head to see how much it can change the vibe of the room. Just remember, there's no need to go overboard. Choose a one piece you really dig and make it the commanding statement piece of your space.
Design Tip: Instead of going out and purchasing expensive paintings, why not create them yourself? Making a DIY Chalkboard is easy and allows for you and your friends to create new images whenever you fancy. This keeps your decor fresh and your creative juices flowing.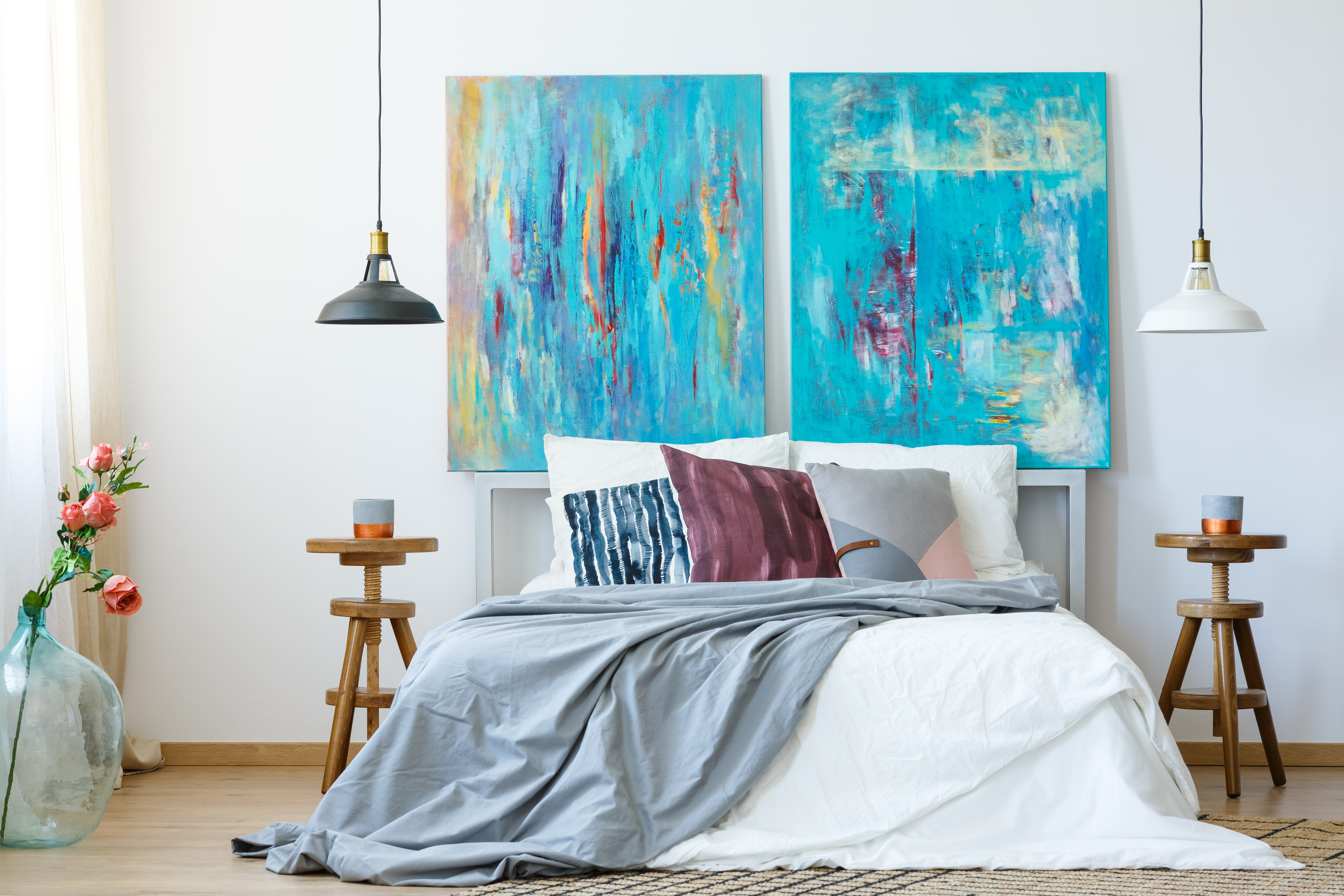 It's the small things that count
If you're lacking in art, try upgrading your accessories or lampshades instead. This is an inexpensive way to give your bedroom decor a fresh new look. You'll be surprised by how the smallest details can make the biggest difference. Because while the style, theme and wall colour define your room, the lighting is what creates ambience and ultimately sets the mood.
Design Tip:Make your own lampshade for a completely custom look. Pinterest, Etsy and other crafting sites are awash in cute homemade bedside and hanging lamps. This gives you the flexibility to make one or a couple different shades to change out either seasonally or as your mood dictates.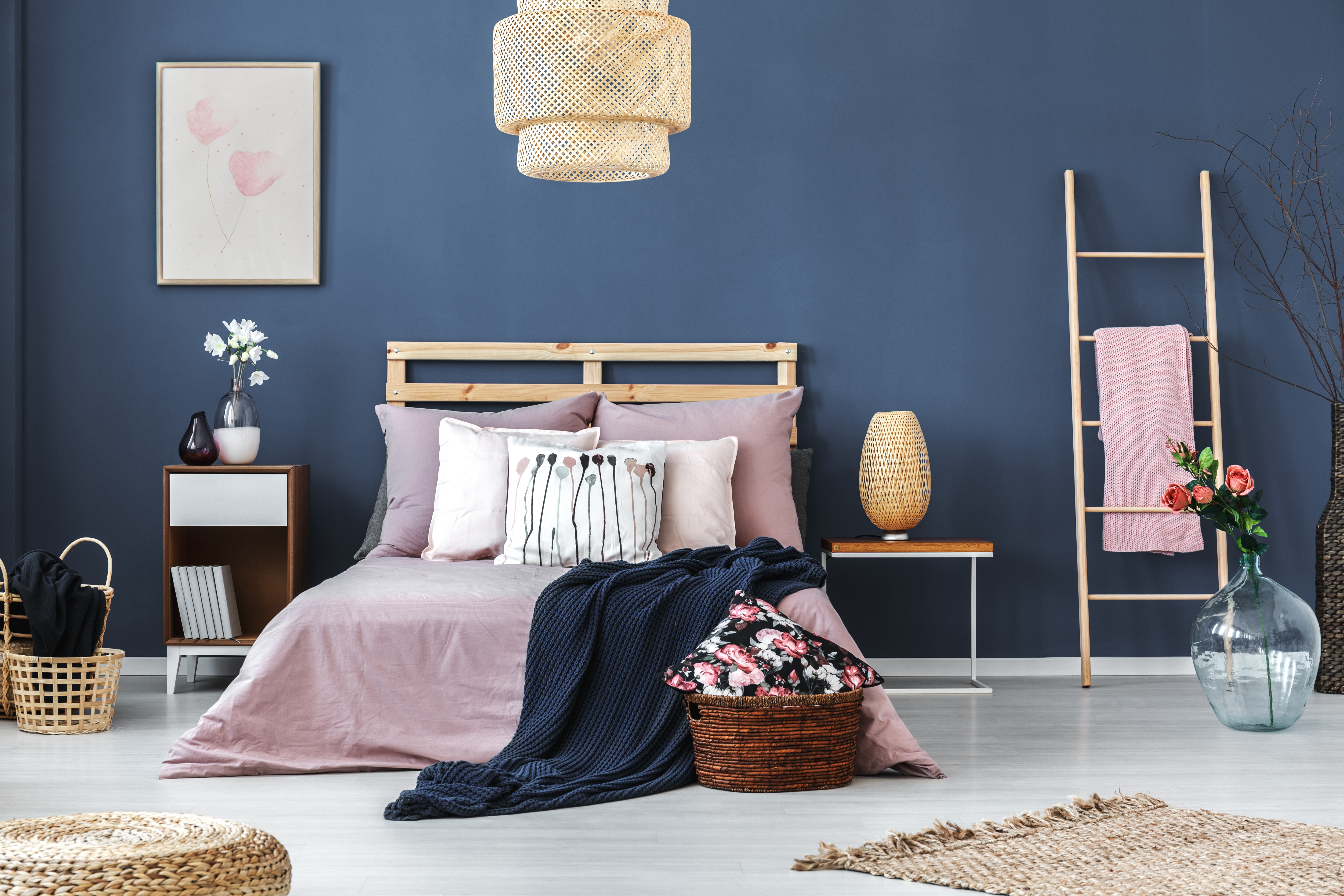 Layer pillows and fabrics for Bed Decor
If you only make one change to upgrade your bedroom decoration, it should be your pillows and throws. A layered bed instantly changes your space from run-of-the-mill to glamorous getaway. For the best look, use a mixture of standard pillows and decorative cushions as a fun and easy way to transform your room, while staying on a budget.
decoration trends are in and out for 2020.
Design Tip: There's no right or wrong number for the amount of pillows to use, as long as your styled pillows don't take up more than a quarter of the bed length. On average two to six pillows will do the trick. You don't want to dig your bed out from a mound of cushions each night. The key to a great design is maintaining practicality.
<